Review: Whale Watermaster automatic pressure pump
If only every water pressure pump was this good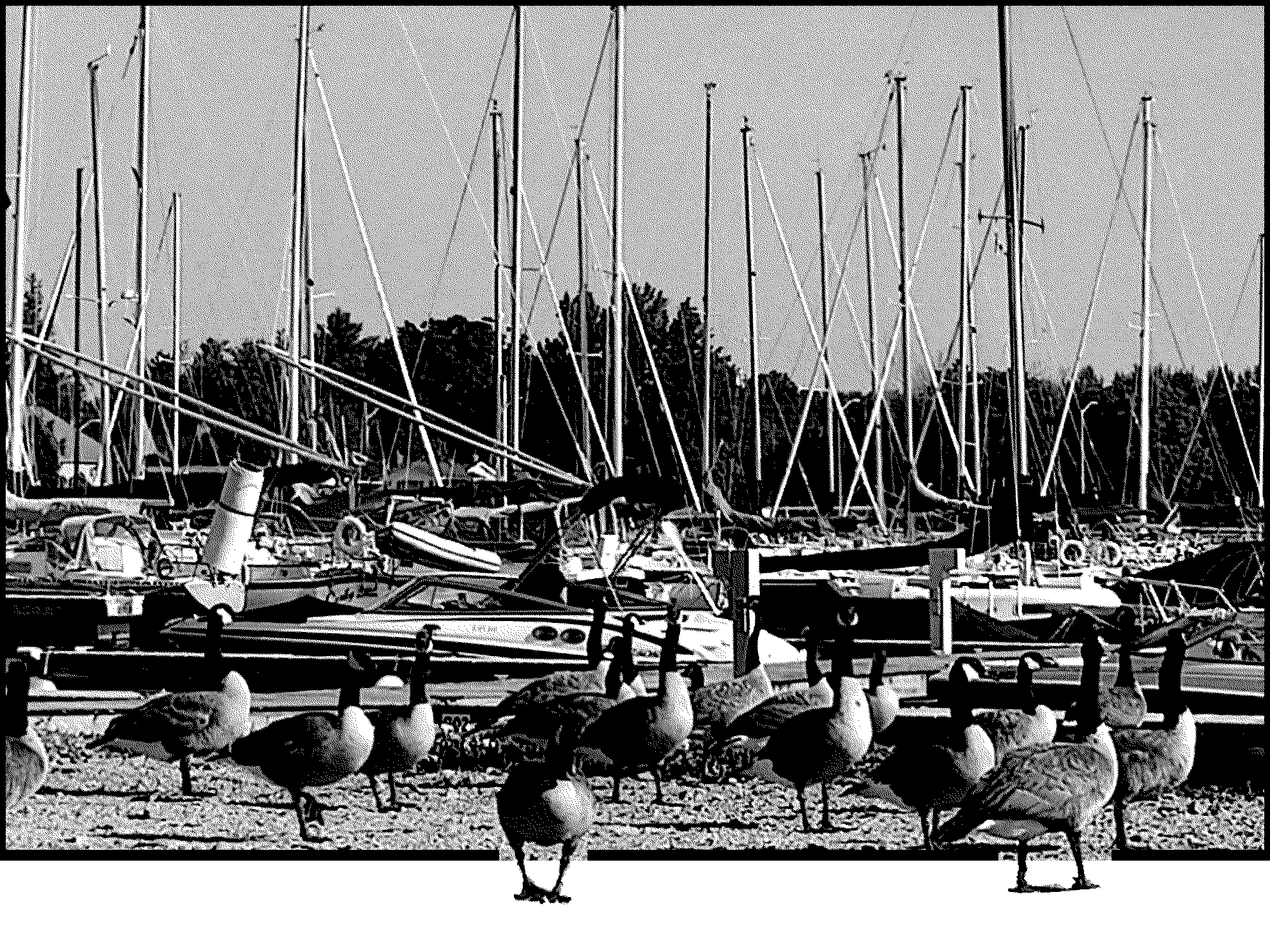 Contents
Pros
Everything is in the box
Well designed, solid construction
Easy installation
Great tech support
Cons
Strainer can limit positioning in tight spaces
Er... that's it
Specifications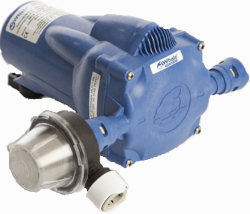 Product code: FW0814
Flow rate/minute: 8 litres (2 gallons)
Voltage & amperage: 12 VDC, 4 amps
Hose size: 1/2 inch interior diameter
Weight: 1.5 kg (3.3 lbs)
Origin story
What do you do with something that's old, doesn't always work, and makes a lot of noise when it's turned on? [Insert joke about what my wife would say.] I, on the other hand, decided it was time to replace my freshwater pump.
My ShurFlo water pressure pump was probably original to my boat, mid-1980s vintage. It lived a good, long, productive life. By the time I took ownership, the pump hadn't been used in a while. Parts were corroded, its diaphragm gave up regularly because of the absence of a strainer on my freshwater tank, and it sounded like an air compressor at a construction site.
Two or three times every season, the pump would make its noise but nothing would happen. [Another wife joke here.] I'd end up dismantling the pump's head, cleaning out the diaphgram, and reassembling. Meanwhile, dirty dishes collected or coffee wasn't being made.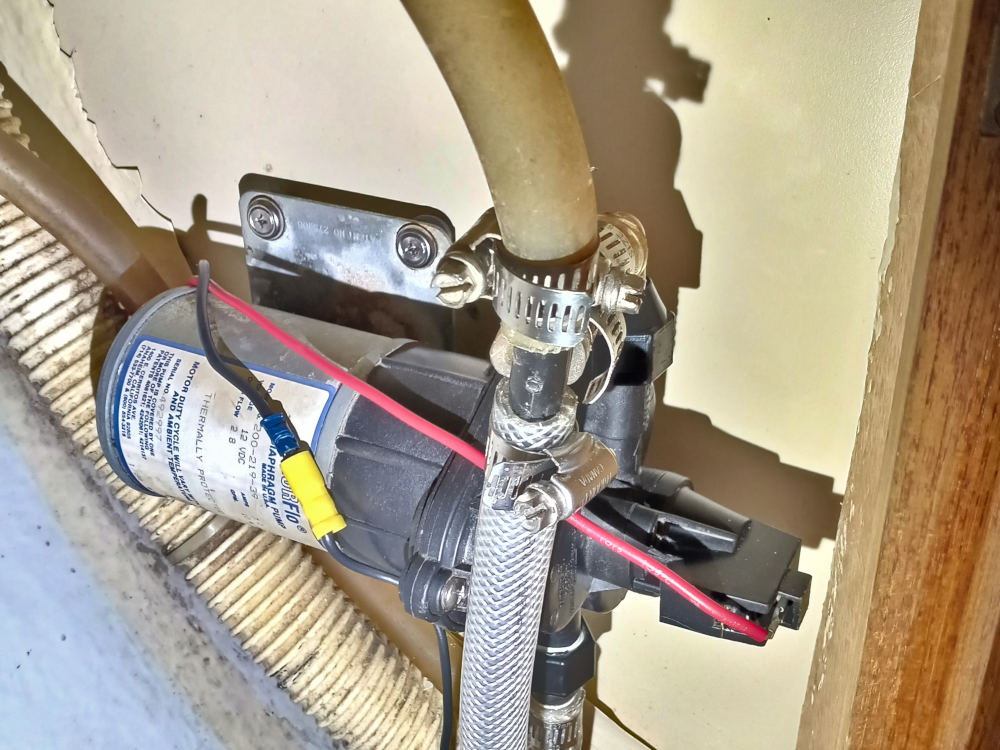 Unboxing the Whale Watermaster automatic pressure pump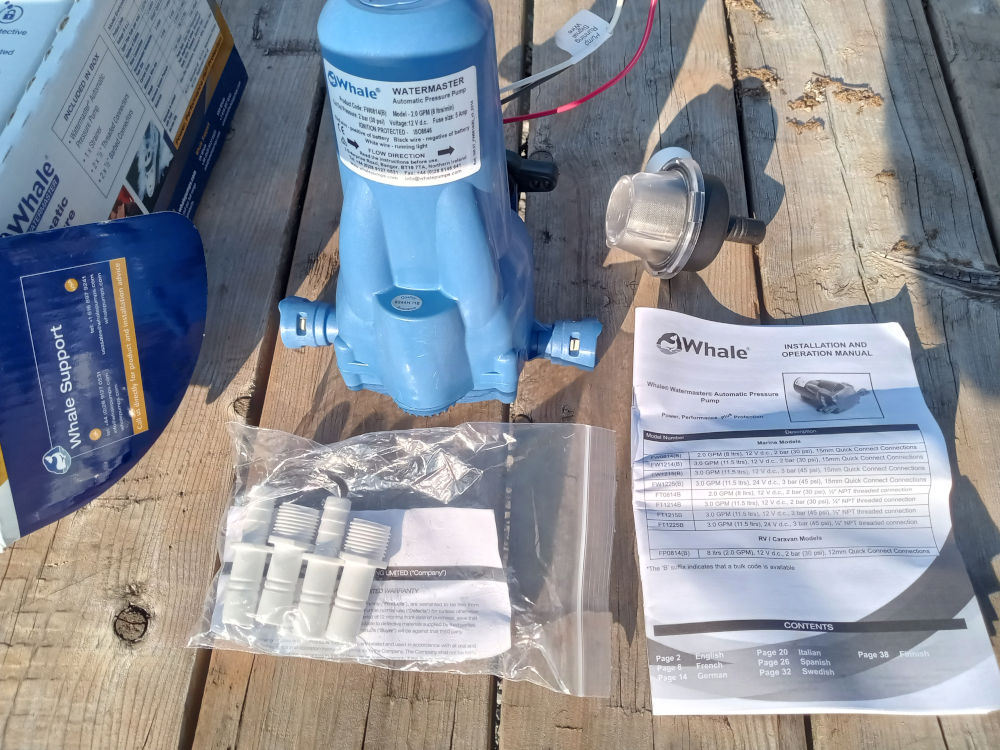 Instead of the corroding metal screws from the older pump, the Watermaster body and attachments are in durable plastic. There are 3 mounting points, dampened with rubber pads. There's even a strainer and some Whale Quick Connect connectors.
Installation
First, I removed the old pump and hoses. Then I crimped disconnect terminals to the negative and positive from the boat and their counterparts on the pump, making the pump more serviceable. If a mechanical device isn't easy to get at, I like to make it easier to get it to a place where I can work on it.
The pump also comes with an extra wire to drive a running light, which I didn't use.
Installation was tricky, partly because it's a tight space next to my water tank, and partly because the strainer is rigidly attached to the pump, which limited my choices for bringing the wiring and hoses together.
The otherwise-convenient strainer's inconvenient position was partly mitigated by the quick connectors, which rotate freely while maintaining a seal. At least I could rotate the strainer to contort the pump into a tight space.
The strainer is attached with a quick connector too. I could have always disconnected it from the pump to put in a more convenient spot. But that would have meant getting more connectors, which my chandler was out of at the time.
I also wanted to respect the manual's requirement about the pump's orientation, which must be horizontal or vertical. Horizontal or vertical? What about diagonal? I sent an email to Whale tech support. I got a clear answer in a couple of hours: As long as the pump head isn't higher than the motor housing, I'm good. Makes sense. Thanks, Whale!
The connectors are straightforward. The pump and strainer have built-in quick connectors at their inlets and outlets. All I had to do was attach the matching barbed connectors to the hoses with hoses clamp.
In all it took me about 3 hours to remove the old pump and hose, measure and cut new hose, wire up and mount the pump, and attach the hoses.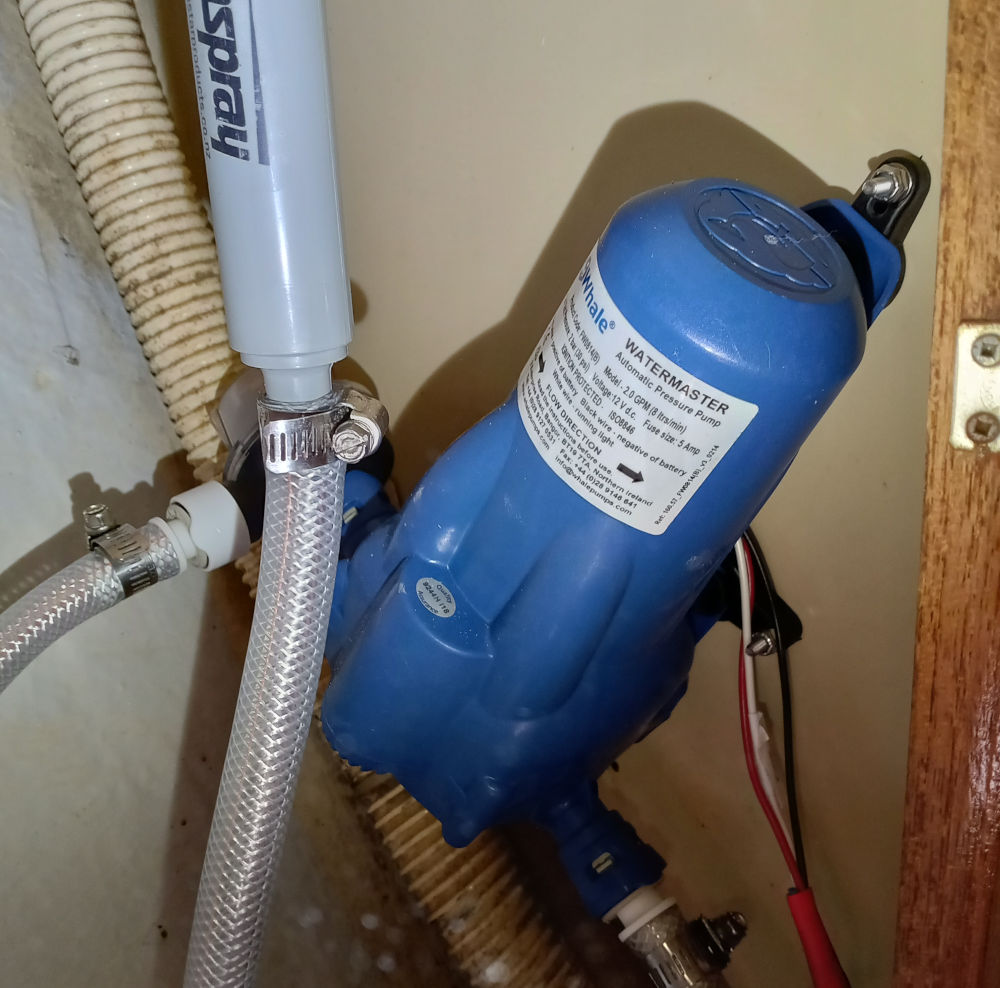 I'll probably keep buying Whale stuff
I'm pleased with the result. The pump is quiet, pressurizes my water without causing dogs to howl, and hasn't leaked so far.
Just like the rest of the Whale stuff I have, the Watermaster is well-made, easy to service, and supported with plenty of spare parts and fast technical support.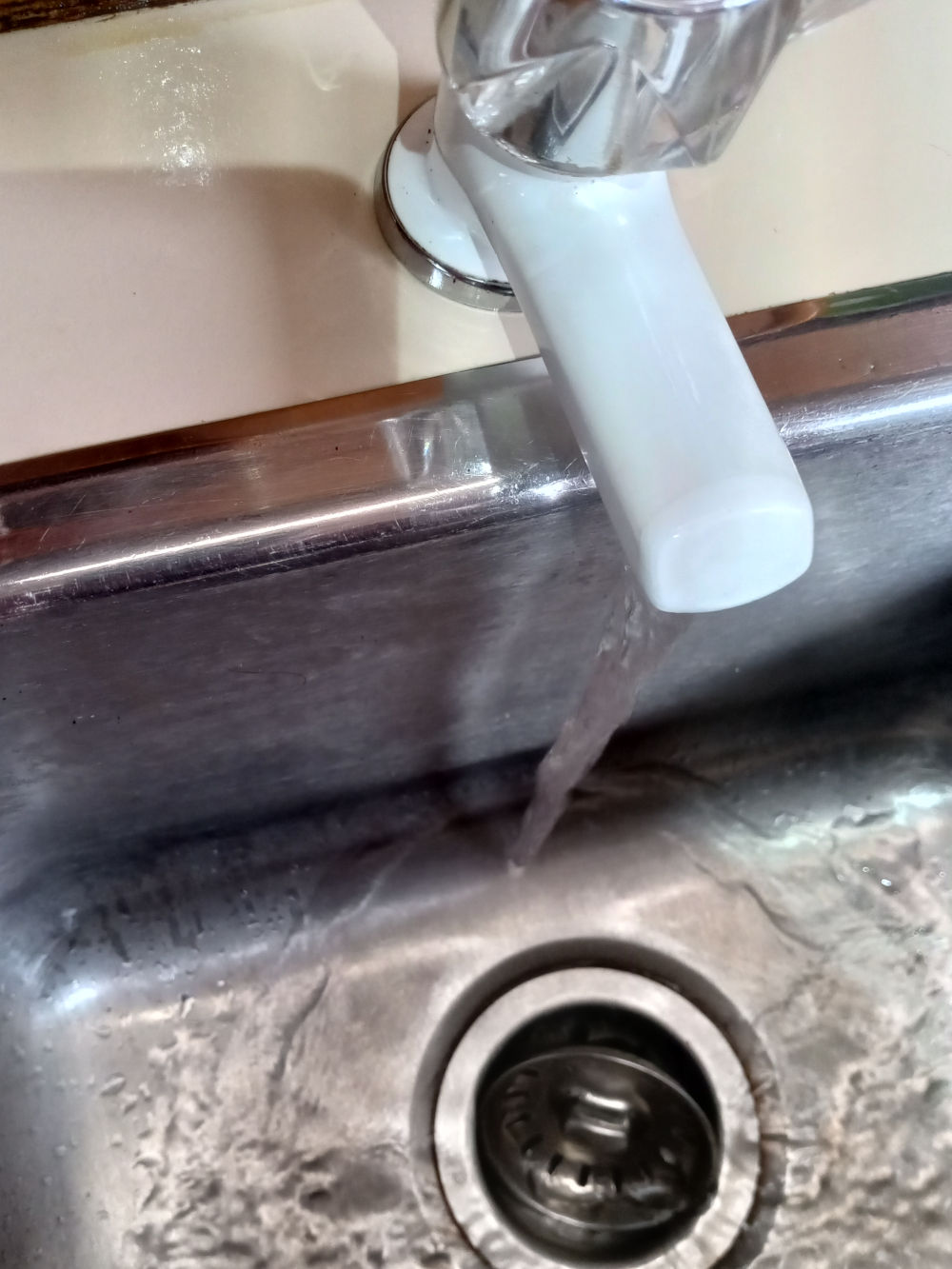 At your service
Humbly yours,
Marc
Supreme Purser